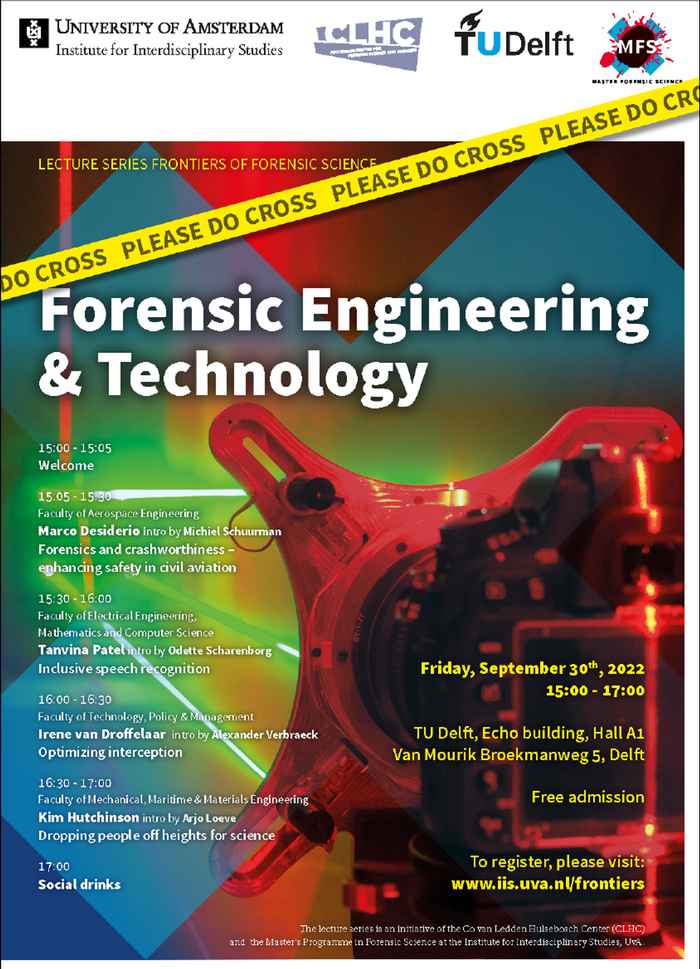 Delft University of Technology recently expanded its forensic activities and currently is a primary CLHC partner. At the Delft campus, engineers and scientists will present and demonstrate how engineering and technology can lead to new forensic insights and methods and can assist criminal investigations.
The full program can be found in the attached poster announcement.
If you want to attend this session, we kindly ask you to register.
As always, attending an FFS session is free of charge and we conclude with a social drink!
This Frontiers of Forensic Science session is offered to you by Delft University of Technology, the CLHC and the Master Forensic Science program of the University of Amsterdam.
We hope to welcome you on the 30th of September in Delft!